Leading with analytics
Accenture executive Jeanne Harris explains how to put analytics at the center of your decision making
Chances are, there are data gold mines buried among your company's most basic operations that could help you out-perform the competition. Take Britain's Royal Shakespeare Company. A thorough examination of seven years' of ticket sales data allowed the RSC to sell more to existing customers and identify new audiences. Using analytics to look at names, addresses, performances attended and prices paid for tickets, the company developed a marketing program that increased the number of regular attendees at its showcase Stratford-upon-Avon location by more than 70 percent.

Over the past decade, companies across a number of industries have gone even further. Netflix, Capital One, Amazon.com, Tesco and Progressive Casualty Insurance Co., just to name a few, have learned how to win with analytics – that is, how to use data and sophisticated quantitative models as strategic tools in their efforts to achieve high performance.

The question is, "How do they do it?" Accenture uses a five-step model called DELTA (data, enterprise, leadership, targets and analysts). DELTA addresses the essential requirements for the successful use of analytics through a series of questions.

Data: What's unique about my data?
In a 2009 survey Accenture conducted with 600 blue-chip companies, 88 percent of respondents told us that their data was only on par with that of their competitors in terms of usefulness and significance.

Such thinking is self-defeating. No two companies have exactly the same data. The problem is that most data is the by-product of efforts to reach another business goal: managing credit risk in banking, for example, or managing inventory in retail. Few companies mine that data to get an analytical edge.
The first task, then, is to realize the uniqueness of your data and use it. This requires some creative thinking, which likely means capturing some new data and creating new performance metrics.
Best Buy analyzed its Reward Zone loyalty program data and found that 7 percent of its members were responsible for 43 percent of its sales. Armed with this analysis, the giant electronics retailer segmented its customers into several archetypes and redesigned stores and the in-store experience to reflect the buying habits of certain customer groups.

Uniqueness isn't the only important issue related to the use of data (structure, integration, quality, access, privacy and governance must also be tackled), but it's fundamental to gaining a competitive edge with analytics.

Enterprise: To take advantage of analytics, how much integration is needed throughout the enterprise?
An enterprisewide focus is essential to the effective use of analytics. But for the vast majority of organizations, that's the exception rather than the rule. Only 20 percent of respondents in our survey reported using analytics across the organization. Higher percentages were using analytics across business processes – usually in a single business unit (31 percent) or in several functions but with a single business process (43 percent).

In truth, the question of what makes an effort enterprisewide is a thorny one. The integration of data, analyses and processes in a diverse and far-flung company – with different types of customers and products, operating in a variety of markets and a volatile economic environment – is, to put it mildly, a major challenge.

The key issue is whether anyone else in the company would find the same data, technology and analytics useful. Any group in a corporation that shares or could share customers, markets, inventory and suppliers, or any group that participates in the same analytical projects based on those business entities, should be considered part of a single enterprise.

A company that is committed to helping its customers and suppliers make better decisions will share not only data, but also analytics and analytical expertise, to create an extended enterprise.

Leadership: What does an 'analytical leader' actually do?
More than 70 percent of respondents reported that their senior management teams were either totally or highly committed to analytics and fact-based decision making. So what makes an analytical leader? Simply put, a good analytical  leader is a good leader, period, who happens to have a strong analytical orientation.

However, our research identified a dozen characteristics that define an analytical leader:
• Communicates well with others.
• Sets the expectation that decisions will be based on data and analysis.
• Hires smart people, and gives them credit for being smart.
• Leads by example, using data and analysis in decision making.
• Signs up for results.
• Teaches.
• Sets strategy and performance expectations.
• Looks for incremental achievements.
• Demonstrates persistence over time.
• Builds an analytical ecosystem of industry leaders, external analytical suppliers and business partners.
• Works along multiple fronts with a portfolio of projects.
• Knows the limits of analytics.
Targets: How do I target my investment in analytics to achieve the biggest payoff?
Companies have to choose where to invest resources. We asked executives to identify which analytical objectives were most important to implement immediately and which could wait.

In the short term, the need to respond in a differentiated way to an event or customer activity was the most-cited objective (64 percent of respondents), but almost as many (62 percent) cited the simple desire to get their data in order. Longer term, the ability to use the predictive power of analytics was the chief objective (72 percent).

Analytical projects can also be targeted by function. In the survey, 35 percent of respondents were targeting CRM (customer relationship management) for investments in analytics, followed by 27 percent each for both operations and finance.

What are the keys to targeting investments in analytical projects? The answer depends on how you deliver value.

One way to tackle this question is to take a systematic look at how business processes function and are structured, how decisions are made and where the opportunities for dramatic improvement may be. A logical place to start is to determine which business processes are under pressure and would benefit the most from performance breakthroughs.

You should also engage in big-picture thinking about the shape of your business and the developments affecting it: demographic shifts, economic trends and changes in what customers want. Getting a fix on both internal and external developments will help you make the right call about investments in analytics efforts.

Analysts: Who is an analyst?
Executives leading analytical projects rely on analysts from many quarters. Fifty-three percent of respondents to the Accenture survey said they use external analysts, 60 percent draw on resources from a centralized group, and two-thirds use analysts from a department, unit or function.

At the highest level, we define analysts as those who use statistics, quantitative or qualitative analysis, and information-modeling techniques to shape and make business decisions – a broad range of activity. But analysts, which we call analytical talent, vary widely in their characteristics and responsibilities. We've identified four general types of analytical talent:

Analytical champions. Often analytical professionals who have been promoted into senior management, combining strong business acumen with an appreciation of analytical techniques, they establish long-term strategies and provide guidance to others in their organization on IT systems or process-related topics.

Analytical professionals. The most proficient and knowledgeable with a wide range of quantitative skills, analytical professionals create advanced analytical applications by developing statistical models and algorithms.

Analytical semiprofessionals. These analysts apply the models and algorithms developed by professionals.

Analytical amateurs. These knowledgeable analytics consumers do not have analytics as their primary job, but they need an understanding of analytics to apply insights to their work.

Not every company is in a position to base its strategy on the use of analytics and sustain it over time. But putting the DELTA model – data, enterprise, leadership, targets, analysts – into practice can go a long way toward building analytical capability. The winners will be those companies that use analytics to help executives gain deeper insights and make smarter decisions.
This article originally appeared in the June 2010 issue of Outlook, an Accenture publication. Copyright 2010 Accenture. All rights reserved. Condensed and reprinted by permission.
Bio: Jeanne G. Harris, co-author of Competing on Analytics: The New Science of Winning, is a Senior Executive Research Fellow with the Accenture Institute for High Performance in Chicago. In 2009, she was awarded the Lifetime Achievement Award for Women Leaders in Consulting by Consulting magazine.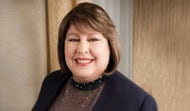 Jeanne Harris, Accenture 
---
Which processes benefit most from analytics?

The business processes that lend themselves to analytics have a number of characteristics in common and are frequently:

• Data rich. Or, they have the potential to be data rich.
• Information intensive. Analytics reveal the meaning of data.
• Asset intensive.  Analytics enable the effective use and sharing of resources.
• Labor intensive. Analytics enable the use of expertise, especially where talent is scarce, demand is cyclical and training times are lengthy.
• Dependent on speed and timing. Analytics reduce time to decision.
• Plagued by an average success rate. Processes with a low "batting average" are ripe for analytical improvement.

The winners will be those companies that use analytics to help executives gain deeper insights and make smarter decisions.
This story appears in the Fourth Quarter 2010 issue of