You become the hunter and they become the prey
Is it even possible to reduce fraud? After all, today's fraudsters are smart, global, networked and high tech. As soon as you catch one, another steps in. And once you put a system in place to combat a certain type of fraud, a whole different type of fraud appears that you probably never anticipated.

"Fraudsters are very much like a pack of wolves," says Chris Swecker, corporate security expert and former Assistant Director of the FBI. "And the financial institutions are the prey: They're really trying not to be the next victim, and they're trying to outrun each other or hide the best they can."

But it doesn't have to be that way. "I think those roles can be reversed," says Swecker. "With the help of analytics designed to look at ring-related network activity, you become the hunter and the fraudsters become the prey."

Rex Pruitt, a Business Analyst at PREMIER Bankcard LLC, agrees that it is possible to reduce fraud, and he has the numbers to prove it. Using predictive models to anticipate fraud activity before it occurs, his organization reduced the rate of fraud in its portfolio from 6.7 percent down to 3 percent.

"That equates to about $9 million in total revenue to the company," says Pruitt. "You gain a lot by being able to identify those fraudsters."

How does it work? The predictive model identifies fraudsters with a score during the application process. Accounts identified as fraudulent are eliminated from the portfolio before the bank has even incurred the cost of fraud. Rex says early identification can also free up volume capacity, so the bank can bring on more good applicants.

The final result is a 36 percent reduction in first-pay defaults, which equates to around $21.3 million in annual cost savings and revenue opportunities. "We saw millions of dollars worth of opportunities and gains by implementing SAS solutions and optimizing our ability to identify fraud and eliminate it from our portfolio," says Pruitt.

To build on the type of analysis PREMIER is already doing, Swecker suggests banks use network analysis to identify rings of fraudsters that can be observed in the bank's data. "You're not going to eliminate fraud – but you can create better deterrents and a much higher risk environment for fraud," he says. "The record is very clear: The way to get at financial crimes is to look at them, address them and detect them as a network."

Swecker worked with a large, international bank on a networked fraud detection project using SAS and was able to identify 40 new fraud rings almost instantly. "We had billions of transactions, hundreds of thousands of customer accounts, and a myriad of products and services. SAS provided a way to look at the data and see the broad network activity that's going on using our own data."

Swecker says there's a clear supply chain that you can see when investigating networked crimes, especially with Internet crime: You have individuals who steal and sell the data, buyers who usually resell it and eventually the data makes its way to the people who exploit it by manufacturing credit cards and debit cards, which then pop up somewhere in the hands of someone committing the detectable fraud act.

"I'm careful not to use the word 'organized crime,' because it's 'network crime,''' says Swecker, and there's a difference. "It's not like a hierarchy with a crime boss on top and layers below him in an org chart. Fraud networks are spidered out. It is a network, and we ignore the network at our own peril."

Currently, most financial institutions have systems for day-to-day detection of fraud, including fraud monitoring and anti-money laundering alerts. That, according to Swecker, is a very one-off approach. Anytime an organized activity is identified within these current systems, it's almost serendipitous. It's not a systemic way of identifying fraud networks.

In fact, we know an intersection between fraud and money laundering exists. "If you take virtually any terrorist network or related prosecution across the world, you will probably find criminal statues and criminal activity involved," says Swecker.

The former federal investigator is adamant that the best way to fight back is to identify the fraudulent networks. "Whether it's a front-end detection tool that scores the likelihood of any transaction coming from a fraud network, or an analytic solution on the back end, after you have an investigation of a known fraudster, you can network out his malignant social network and look at the whole picture."

Together, network analysis and predictive analysis give financial institutions the ability to identify the network, determine critical targets, and predict when and where targets may take advantage of an opportunity.
Bio: Alison Bolen is the Editor of Blogs and Social Content for SAS.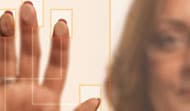 This story appears in the Second Quarter 2010 issue of