Make better decisions
Overhauling your company's decision-making process with author and researcher Tom Davenport
In recent years, decision makers in both the public and private sectors have made an astounding number of poor calls. For example, the decisions to invade Iraq, not to comply with global warming treaties, to ignore Darfur, are all likely to be recorded as injudicious in history books. And how about the decisions to invest in and securitize subprime mortgage loans, or to hedge risk with credit default swaps? Those were spread across a number of companies, but single organizations, too, made bad decisions. Tenneco, once a large conglomerate, chose poorly when buying businesses and now consists of only one auto parts business. General Motors made terrible decisions about which cars to bring to market. Time Warner erred in buying AOL and Yahoo in deciding not to sell itself to Microsoft.

Why this decision-making disorder? First, because decisions have generally been viewed as the prerogative of individuals – usually senior executives. The process employed, the information used, the logic relied on, have been left up to them, in something of a black box. Information goes in, decisions come out – and who knows what happens in between? Second, unlike other business processes, decision making has rarely been the focus of systematic analysis inside the firm. Very few organizations have "reengineered" their decisions. Yet there are just as many opportunities to improve decision making as to improve any other process.

Useful insights have been available for a long time – yet few organizations today formalize the advocacy of decision alternatives. It is time to take decision making out of the realm of the purely individual and idiosyncratic; organizations must help their managers employ better decision-making processes. Better processes won't guarantee better decisions, of course, but they can make them more likely.

A framework for improving decisions
Focusing on decisions doesn't necessarily require a strict focus on the mental processes of managers. (Though, admittedly, the black box deserves some unpacking.) It can mean examining the accessible components of decision making – which decisions need to be made, what information is supplied, key roles in the process and so forth. Smart organizations make multifaceted interventions – addressing technology, information, organizational structure, methods and personnel. They can improve decision making in four steps:
1) Identification
Managers should begin by listing the decisions that must be made and deciding which are most important – for example, "the top 10 decisions required to execute our strategy" or "the top 10 decisions that have to go well if we are to meet our financial goals." Without some prioritization, all decisions will be treated as equal – which probably means that the important ones won't be analyzed with sufficient care.

2) Inventory
In addition to identifying key decisions, you should assess the factors that go into each of them. Who plays what role in the decision? How often does it occur? What information is available to support it? How well is the decision typically made? Such an examination helps an organization understand which decisions need improvement and what processes might make them more effective, while establishing a common language for discussing decision making.

3) Intervention
Having narrowed down your list of decisions and examined what's involved in making each, you can design the roles, processes, systems and behaviors your organization should be using to make them. The key to effective decision interventions is a broad, inclusive approach that considers all methods of improvement and addresses all aspects of the decision process – including execution of the decision, which is often overlooked.

4) Institutionalization
Organizations need to give managers the tools and assistance to "decide how to decide" on an ongoing basis. At Air Products and Chemicals, for example, managers are trained to determine whether a particular decision should be made unilaterally by one manager, unilaterally after consultation with a group, by a group through a majority vote or by group consensus. In addition, they determine who will be responsible for making the decision, who will be held accountable for results and who needs to be consulted or informed.

An organization that has adopted these four steps should also assess the quality of decisions after the fact. The assessment should address not only actual business results – which can involve both politics and luck – but also the decision-making process and whatever information the manager relied on.

Multiple perspectives yield better results
Analytics and decision automation are among the most powerful tools for improving decision making. A growing number of firms are embracing the former both strategically and tactically, building competitive strategies around their analytical capabilities and making decisions on the basis of data and analytics (see my article, "Competing on Analytics," HBR, January 2006). Analytics are even more effective when they have been embedded in automated systems, which can make many decisions virtually in real time (few mortgages or insurance policies in the US are drawn up without decision automation).

But if one of these approaches goes awry, it can do serious damage to your business – just ask those bankers who issued so many low-quality subprime loans. Therefore, it's critical to balance and augment these decision tools with human intuition and judgment.

Decisions, like any other business activity, won't get better without systematic review. The way to begin is simply to give decisions the attention they deserve. Without it, any success your organization achieves in decision making will largely be a matter of luck.
Bio: Thomas H. Davenport is the President's Distinguished Professor of Information Technology and Management at Babson College in Wellesley, MA, and the author, coauthor or editor of 13 books.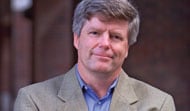 Tom Davenport, Professor of Information Technology and Management at Babson College
Read More
Check out the "Competing on Analytics" article
Reference research by nGenera, "Building an Analytical Organization"
Order Tom Davenport and Jeanne Harris' latest book, Analytics at Work
---
SAS AND ACCENTURE: MAKING BUSINESS ANALYTICS WORK FOR YOU

SAS and Accenture have joined the forces of their best and brightest to help more organizations reap the benefits of an analytic approach. The new Accenture SAS Analytics Group combines Accenture's domain and industry experience with SAS' analytic strengths to provide the services (best business practices, proof of concepts), technology (both industry and cross-industry offerings) and support (competency centers, certification programs) to help companies reach their competitive potential – more efficiently and cost-effectively.

Read more about the Accenture SAS Analytics Group.
This story appears in the Second Quarter 2010 issue of