Five steps to master data management
How to integrate data across the enterprise
Ever wonder why you're hearing more and more about master data management? Simply put, organizations need to integrate information across the enterprise. Compliance, mergers and acquisitions, and the drive to increase sustainable profits and services all fuel the need for rapid delivery of information. This challenge is not new. But the importance of consistent core data across the enterprise has increased dramatically in the last decade.

How did we get here?
Over the past two decades, there have been numerous waves of technology meant to rapidly capitalize on information through the consolidation of data. Whether the goal is to streamline the supply chain, improve resource planning, or get up close and personal with your customers, these ideas have usually been marketed and sold as packaged software solutions.

These solutions promised far more than they could deliver. First of all, these solutions were only effective if the data was readily available and of high quality. Second, they could not deliver the cross-enterprise performance measures that organizations need. Third, they did not stand apart from the ongoing transactional parts of the business instead of being more integrated across both operational and analytical domains.

This is where master data management (MDM) fits into an enterprise information management program. MDM is intended to bridge the gap between line-of-business applications and coordinated, centralized and consistent information management that assures high-quality data feeding both into and out of enterprise analytical applications. Accompanied by a strong analytical set of capabilities, MDM becomes a strategic organizational infrastructure that provides a seamless mechanism for extracting true information value from your islands of data.

Implementing MDM into a complex enterprise can be a large and disruptive initiative. Here are five important steps to help you get started.

1) Learn to play nice in each other's sandboxes
Crossing organizational boundaries means that all parts of the business need to learn to play nice in each other's domains. Enterprise governance attempts to align skills, knowledge processes, culture and technology. The enterprise approach that drives MDM means that you need to learn to look beyond departmental boundaries. The proliferation of enterprise software systems and business practices have reached beyond the enterprise, through multichannel touch points, complex distribution channels and integrated supply chains. Business process management (BPM) and service-oriented architecture (SOA) ensure that components are shared and reusable, and allow organizations to evolve faster through innovation, flexibility, and integration with technology.

2) Clean up  the data
MDM bridges the gap between the operational world and analytical data worlds. Essential data for the enterprise must be complete, consistent, accurate and able to span both operational and analytical systems. As organizations mature in managing their core data assets, master data is managed in enterprise hubs that span all areas of the business. These enterprise hubs are surrounded by services for global identification, linking and synchronization of heterogeneous data sources. These services are required to support the full life cycle of master data objects that are influenced by long-standing, policy-driven processes and behavior. With proper governance in place, quality data can be applied to cross-functional applications, while the use of analytics will enable real-time, automated decision-making capabilities.

3) Predict the future
Predictive analytics is a natural step for MDM. As processes become unified through process orchestration, so too does the need to enrich these business processes with analytics. For example, a customer credit score can be used to accept or deny credit, change billing processes and affect a marketing campaign. By sharing powerful analytics, such as credit score and expected lifetime value across the enterprise, the organization can treat customers differently based on business processes that consistently react to the enhanced intelligence.

4) Make rules and follow them
It is widely recognized that data is a key strategic asset for organizations to optimize their operations and innovate new products and services. To be successful, organizations must develop data governance programs that mature as the organization matures. Data governance formalizes the process of managing information across an organization. It involves a formal set of business processes and policies designed to ensure that data is handled in a prescribed fashion, with human intervention handled by trained data stewards.

5) Get the tools you need
To be successful, you must implement the right technology. The technology must be optimized for two main purposes: processing transactions in the operational world and moving, analyzing and transforming large amounts of data for the analytical world. SAS, along with DataFlux, a division of SAS, provides an end-to-end set of technologies that are best-of-breed for operational data quality, data integration and analytics. With the ability to share data quality rules and data transformations and business rules, organizations are able to build their operational and analytical environments based on a consistent set of data management techniques, ensuring data is accurate and reliable across the enterprise.

MDM initiatives can be disruptive and complex, but they are a critical step to success for today's data-driven organizations. By following these five steps and ensuring proper stewardship and governance over your data, you will have a better chance of success.
Bio: Marc Smith is a Solutions Specialist Manager for SAS Canada.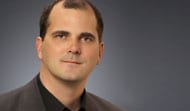 Marc Smith, SAS
Read More
This white paper will enhance your chances for successful data migration
Tune into this Webcast to determine which data to use in your MDM initiative
---
TOP 5 MASTER DATA MANAGEMENT MISCONCEPTIONS
Because there are many different interpretations of MDM, common misconceptions have developed. Information management expert Lalitha Chikkatur, Capgemini Financial Services UK breaks them down:
-- MDM is like data warehousing.
-- It's a technology/infrastructure initiative.
-- It should be treated as a data quality program.
-- Data governance is an "optional" architectural component.
-- It should be treated like an application. 

Read the full Information Management article.

This story appears in the Second Quarter 2010 issue of