Denmark: Eyes fixed on global horizons
With its exceptional agility, high levels of education and longtime embrace of information technology, Denmark is ready to respond to new opportunities
Once home to legendary global explorers, Denmark boasts a rich history of global trade stretching back many centuries. Today, that legacy has led the country to become a modern economic powerhouse with a well-earned reputation as one of the world's most prosperous, stable and peaceful countries. Denmark consistently achieves top rankings for health, welfare, education and income equality of its citizens. What's more, Forbes magazine recently named Denmark the country with the best business climate in the world – a well-earned distinction.

With a nominal GDP of $US340 billion ($62,000 per capita), Denmark boasts a highly educated population, thanks to free public education extending through college levels. IT adoption and Internet penetration/usage are also very strong in Denmark – much higher than in most other countries – at both the corporate and personal level. Driven by well-educated employees, Danish businesses enjoy a greater level of flexibility and adaptability as they capitalize on emerging markets and opportunities, such as sustainability.

Of course, it's not always smooth sailing in the land of the Vikings. The global economic recession has certainly made its presence known here. Our unemployment rate doubled (albeit to a still-manageable 4 percent) and like many of our peers, our GDP has eased slightly. That's led the Danish government to reduce tax rates and introduce stimulus rebates to encourage greater spending. Given our higher rates of taxation, this is an unusual step, but one that we believe will improve our economic conditions.

Energy: driving economic success
Unlike many industrialized nations that are net importers of energy (chiefly petroleum), Denmark is energy self-sufficient, thanks to extensive oil and gas fields in the North Sea. We are also helping lead the way with a rapidly emerging market for wind and bioenergy as well. SAS enjoys a strong presence in both traditional and "green" sectors. For example, DONG Energy uses SAS® technology for demand forecasting, generating crucial hourly forecasts of electricity consumption. The company, which supplies approximately 80 percent of the country's electricity, deployed SAS in less than two months and doubled its accuracy.

Vestas, the world's leading producer of sophisticated wind-power systems, uses SAS not only for traditional reporting, financial consolidation and statutory accounting, but also for legal and corporate requirements for many different countries. As a result, Vestas requires extraordinary information conversion, consolidation and compliance. The company also anticipates deploying a SAS solution to manage enterprise risk.

Fortunately for Denmark, this energy independence buffers our economy from some of the effects of price swings that other countries are experiencing. While some of our industries are certainly affected, we are far less vulnerable to the supply volatility and other disruptions, which gives Denmark an added level of economic stability.

Public sector dominance
In Denmark, government agencies are a major sector of the economy, employing hundreds of thousands of citizens at all levels and in all areas. SAS has a dominant position in public sector organizations, both at the federal level and in the country's five regions. These agencies rely on SAS for a variety of aspects of performance management, particularly spending/purchase analysis.
 
For instance, Århus Kommune – the municipality of the city of Åarhus – uses SAS in a balanced scorecard paradigm to monitor key performance indicators in its elderly care centers. Some of our other key customers include Region Midt (the Central Denmark Region with 22 percent of the Danish population) and the Ministry of Employment, where we anticipate continuing to play a key role.

A major presence in health care
SAS enjoys a particularly strong presence within health care. One of the leading life science companies in the world – Novo – plays a special role in the global pharmaceutical industry. The firm relies on SAS to enhance its drug development efforts and accelerate its time to market for new drugs. Rigshospitalet (in the Capital Region), the largest hospital in Denmark, and Bispebjerg Hospital (another of the largest hospitals in Denmark) are also SAS customers.
SAS: Denmark's BI and analytics leader 
With a nearly 35 percent share in a maturing market, SAS is firmly entrenched as the leading supplier of business intelligence and analytic solutions in Denmark. Over the course of that market maturation, business intelligence has evolved from a compelling novelty to a must-have: a phenomenon that I believe is attributable in part to the well-educated work force that is so prevalent across our country. Quite simply, our culture is steeped in a desire to know what's going on. People are curious and want answers – and that plays perfectly into the strengths of business analytics.

Grundfos, one of the world's leading pump manufacturers, relies on SAS to enable hundreds of people to perform in-depth sales analyses. With plants on three continents and dozens of facilities in dozens of countries, the firm can visually explore and navigate through global sales data to spot opportunities and threats. 

In the financial sector, PBS specializes in electronic payment services and is one of the world's leading suppliers of secure solutions, products and services to card issuers and acquirers. The company has turned to SAS for both credit card fraud management and other types of risk management solutions.

As we begin 2010, Denmark is well positioned to capitalize on the shifting economic climate. As our country's various trading partners continue to recover their equilibrium, we have every expectation that we will see a gradual return to the former pace of global business activity – a return that will serve Denmark well.
Bio: Bent Sørensen is the General Manager for SAS Denmark.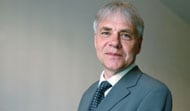 Bent Sørensen, SAS 
---
TAKE A CLOSER LOOK AT THESE SAS CUSTOMERS IN DENMARK

The Danish National Board of Health uses SAS Activity-Based Management to enhance financial intelligence at hospitals across the country, improving efficiency and transparency and helping provide citizens with improved health care services without increasing costs.
 
Copenhagen Energy doubled its energy demand forecasting accuracy using SAS, offering a cost savings of up to 50 percent and supporting stable, reliable delivery of energy to consumers.  
 
Vestas Wind, the world's leading producer of high-tech wind power systems, uses SAS to get an accurate enterprisewide view of all the company's divisions and activities, improving operational efficiency and production capacity and reducing the financial reporting cycle from six months to weekly.
This story appears in the First Quarter 2010 issue of