Your ONE-STOP shop
SAS® manages risk, performance and customer relationships for BHD Bank in the Dominican Republic
BHD Bank, a pioneer in multiple banking services in the Dominican Republic, was founded in July 1972 and is still the leader in promoting important historical changes in the financial system. As measured by assets, BHD is the second-largest private bank in the country.

BHD uses SAS Business Analytics to develop its expanding market strategy. As the institution opens new branches and offers new product lines, SAS helps the company remain focused on satisfying customers, increasing revenue and managing risk. To accomplish this, the bank has reinforced its service channels, increased the number of branches – currently totaling 88 offices, with plans to continue expanding across the territory – and developed a specialized team of executives and managers to guarantee personalized service, a long-term business relationship and a solidly established position in the Dominican financial market.

Assessing reporting needs
In spite of BHD Bank's global growth, there was unease in the credit card department. Credit card holders who traditionally made large purchases were drastically reducing their expenditures. It was vital that the organization figure out why and make changes to get these accounts back to prior spending levels. Likewise, the checking and savings account executives needed reporting that notified them when their clients significantly modified their account transaction behavior. Armed with this knowledge, they could contact customers to ask about their changing needs and respond quickly with a solution.

Putting the data to work
To meet these needs, Martín Chame, Second Vice President of the Business Intelligence Unit (UIN) of BHD, put together a multidisciplinary team between two units: UIN, responsible for all management reporting, from the simplest to the most complex; and the Information Technology Unit (UTI), in charge of technology implementations and transactional, demographic and financial data storage.

Using SAS, the team was able to segment bank clients according to the value that each one generates to BHD, and offer specific products based on individual clients' needs.

With a multidisciplinary team focused on taking maximum advantage of the bank's business intelligence, Chame was able to modify the communications structure of the SAS solution with the servers and the data repositories. As a result, the SAS solutions, both SAS® Enterprise Guide® – a data manipulation tool – and SAS® Enterprise Miner™, were used much more intensively.

A revolution in data access
Using SAS, BHD can view and understand valuable information in order to make the best decisions in favor of its clients. This information includes balances, transactional files, demographics, credit scoring, client information entered by the call center regarding the clients, and more.

"We created the Business Intelligence Unit for the purpose of learning details about our clients and to be able to approach each one with the best offer in financial services, according to their needs," says Fernando Castro, Planning and Marketing Vice President at BHD. "SAS has internally revolutionized access to the data and has facilitated the transformation of this data so that we can better understand the needs and preferences of our clients, thus turning us into a partner that helps them achieve their objectives."

Proven results
Now that BHD is using SAS, the customer relationship management (CRM) unit at BHD receives a list of clients every month to analyze transactions and identify potential satisfaction and product problems. The CRM team then works with clients to identify the best solution for the customer's needs. As a result, 40 percent of clients return to their previous levels of consumption.

In addition, internal data management processes run 10 times faster than before, and the company has reduced its exposure to risk. "Credit risk management is a fundamental part of our business," says Jorge Besosa, Executive VP of Personal and Electronic Banking. "Through the development of scoring models, SAS has helped us to predict which clients could present a high probability of non-commitment in their obligations, seeking the best way to help them in the improvement of their personal finances."

The results reflected by the bank in revenue, portfolio quality and customer satisfaction have been achieved with a strong influence and support from SAS Business Analytics; however it was not from this solution only, but also from the complete infrastructure that exists behind it.

"Today, I am convinced that we have achieved an in-depth knowledge of our clients that represents the highest standards of the global financial industry," Chame says. "This, without doubt, represents a competitive advantage. Everybody stores data, but today the difference is in how this data is transformed into information which allows organizations to make better decisions faster. In today's Latin American banking industry, this represents an opportunity. In the future, it will be a requirement, and organizations unable to make good use of information will suffer."
Bio: Anne-Lindsay Beall is the Managing Editor of sascom magazine.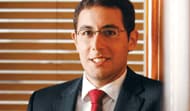 Martín Chame, Second Vice President of the Business Intelligence Unit, BHD Bank
Read More
Read this article asking, Is analytics the answer to the downtrodden market?
Download this white paper on best practices in data management
Get the full report on the financial risk management survey
---
OVERHAULING FINANCIAL RISK MANAGEMENT PRACTICES

It's a new era for risk management in financial services, according to a global survey conducted by the research arm of The Economist. After interviewing high-profile commentators and 334 senior financial services professionals, researchers concluded:
Change is not merely desirable now, it is critical to firms' survival and their ability to compete in a marketplace that will inevitably become more rules-based and hence more complicated.
The best firms with the brightest people embrace change. They will adapt and prosper in the new environment. 
Successful firms know that the answer to the big question of the past several months is not to take risk off the table. 
Without taking clever, calculated, controlled risks, no firm can be successful. Risk, in the final analysis, is not a function within a firm, it is the firm.
This story appears in the Fourth Quarter 2009 issue of