Unpacking the financial crisis
Struggling to understand the widespread and complex causes of the credit market crisis? Looking for a fresh new remedy? Read this excerpt from the timely new book, Credit Risk Assessment: The New Lending System for Borrowers, Lenders and Investors.
In September 2008, the subprime mortgage crisis that began earlier in 2007 evolved into a global financial crisis, and further deepened the economic recession. This is the most serious economic downturn since the Great Depression and there are many opinions and theories concerning its causes and perpetrators. However, the root cause can be traced to incomplete credit risk assessment in lending systems that failed to qualify borrowers for appropriate and affordable loan products.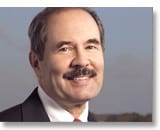 Clark Abrahams, SAS

   

Disconnects between lenders and investors, and a lack of transparency in loan underwriting rating and securitization processes, only made matters worse. Simply recalibrating existing models and choosing the path of least resistance is a bad strategy that will fail to solve the problem at the root cause and expose us to more of the same. Hence, it is out of necessity that a paradigm shift in the lending system will emerge that benefits both lenders and borrowers, while promoting greater financial market stability and confidence among investors.

How did we get here?
There are several factors that have hindered evolutionary improvements in these processes. First, very complicated proprietary processes are involved. There has been an overreliance upon, and lack of understanding of, technically complex credit granting and loan securitization practices and their associated assumptions. Part of the reason is the "secret sauce" nature of credit scoring models and how they are developed. Some solution vendors have steadfastly refused to share the details of their processes with federal regulators.

Further complicating matters was the emergence of asset-backed securities, which evolved into the very complex packaging of cash flows from the underlying securities. In the case of mortgages, those underlying securities added complexity due to imbedded options and elaborate pricing features.

Furthermore, all parties have so much invested in the status quo, including credit scoring, that their thinking and perceived options seem to have been constrained by the presumption that any improvements in the system would build upon, rather than replace, what currently exists. There is a common mindset in business, namely, "If it isn't broken, don't fix it." This sort of "do nothing" rationale, like the argument against preventative medicine, is just plain bad thinking.

 
 

Mingyuan Zhuang, SAS

 

The solution: A new lending system
With any business solution, critical assumptions need to be identified and rechecked periodically. Fixing a system after it breaks is far more costly than if corrections are made in time to avoid failure. This book describes how a new and comprehensive lending framework can achieve a more complete and accurate credit risk assessment, while improving loan transparency, affordability and performance. We introduce the concept of the underwriting gap – the starting point of the crisis – in order to expose weaknesses, and then offer a new way to evaluate and balance the risk to the lenders and investors, and the affordability for the borrowers.

Instead of more narrowly addressing improvement of the lending system from the lender's perspective, this book describes how a comprehensive credit assessment framework (CCAF, pronounced "see-caf") connects lenders, borrowers and investors, with greater transparency. Existing credit risk assessment approaches put too much emphasis on past loan performance and historical market conditions, but not enough on borrower capacity, new mortgage product risk characteristics and economic cycles. CCAF would have provided an early warning of the dangers because it provides forward-looking analyses and does not rely on the premise that the past determines the future.

CCAF effectively signals deterioration in underlying instruments and considers a far broader range of possible future outcomes. Further, it identifies growing risk concentration exposures and emerging delinquency and default trends early on in the process to allow the course of events to be altered for the better.

The new lending system we propose represents a departure from the status quo, and may seem a bit unfamiliar and complex. There is a natural tendency for people to confuse lack of familiarity with complexity. In reality, the proposed new lending system will simplify today's current underwriting processes, and make them more consistent, effective and transparent.

As with any solution, the "devil is in the details." In this book, we do more than describe a framework that provides sufficient context to address the problem. We take it a step further to specify how the framework works, with extensive examples throughout. The new lending system offers an alternative to the current way of doing business that will benefit borrowers, lenders and investors. It will ensure that the true credit risk is captured and the loan product is chosen in order to maximize affordability over the life of the obligation.

CCAF can help prevent future financial disruption and can be easily modified for loss mitigation for loans facing foreclosure, and for reevaluation of securities backed by those loans. We hope the new credit system described in the book will be met with acceptance and help bring about the changes that are needed to strengthen today's credit system and restore confidence.

Bio: Clark Abrahams is a Chief Financial Architect at SAS.

Mingyuan Zhang, PhD, is a Principal Consultant at SAS.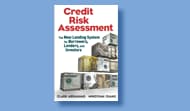 ---
WHAT THE EXPERTS ARE SAYING

Early readers of the book are praising its insightful analysis of the financial crisis and its proposed system to facilitate new and better investments:

"Clark Abrahams and Mingyuan Zhang describe a new lending framework that seeks to connect all the players in the lending chain and provide a more holistic view of customers' risk potential."
Maria Bruno-Britz, Senior Editor, Bank Systems & Technology magazine

"The most impressive attributes of their new system are its common-sense return to the basics of traditional underwriting, combined with factors based on expert judgment and statistics and forward-looking attributes."
Dean Schultz, President and CEO, Federal Home Loan Bank of San Francisco
This story appears in the Third Quarter 2009 issue of