Beyond the white board
Education evolves along with the workplace
One recent weekday evening, I sat at the dining room table with my 12-year-old son painstakingly piecing together a model of a DNA double helix with $10 worth of pipe cleaners, beads, Play-Doh and toothpicks, wondering the whole time why this particular science assignment couldn't be "built" online.

At Centennial Middle School in Raleigh, NC, the students are doing science experiments – and a whole lot more – online. They complete lessons, create multimedia projects and take tests on school-issued laptops. In a typical day, students might be designing multimedia projects with video enhancement and voice overlays, or conducting science experiments where probes are hooked to the laptop to help the student chart the acidity of various substances.

Lessons are saved and stored to the teacher's Web site, where students can access them at home or during a study hall. Teachers can input their own questions for assessments, and as students complete assessments they get immediate feedback.

"It's really the 21st century in the classroom,'' says Sharon Irby, Project Manager of the 1:1 Laptop Initiative at Centennial. While the school can credit the laptops for improved scores on state-mandated math and computer tests, it's the student engagement levels that have Irby convinced.

"I was in a social studies class when the phone rang. It was the front office telling us to send down a student who was checking out early,'' Irby recalls. "When I went to tell the student, she was so involved in her project, she looked up and said, 'Do not log me out, I'll be right back. I need to go tell my sister that I'll take the bus home because I can't leave right now.' As she walked out of the classroom I said to the teacher, 'That's what we call a return on investment.'"

Teachers note that the laptop project has made classrooms more student-centered with teachers mentoring and coaching rather than playing the role of what Mark Milliron, CEO of Catalyst Learning International, calls the "Sage on the Stage," which emphasizes note taking followed by regurgitating the notes on a test.
Free curriculum software
SAS CEO Jim Goodnight has a long-standing interest in helping schools engage pupils. He sees it as critical to reducing the high school dropout rate and encouraging more students to major in science, technology, engineering and math (STEM) in college.

As any parent knows, kids have no fear of technology. "They don't even need to read the manual,'' says Goodnight. "But when they get to the classroom they're told to leave their technology savvy behind.''

Conventional wisdom suggests high school dropouts are struggling students. But research from the Bill and Melinda Gates Foundation points out that two-thirds of all dropouts were passing classes when they dropped out. And 80 percent said their chances of staying in school would have increased if classes were more interesting and provided opportunities for real-world learning.

At the end of 2008, Goodnight announced that SAS would offer SAS Curriculum Pathways®, the interactive online curriculum software used at Centennial, to all US schools free. SAS Curriculum Pathways provides the online curriculum resources that align with state standards in core subjects. Teachers can use educator-approved resources, Web InterActivities and lessons that facilitate differentiated instruction and develop critical-thinking skills. In addition, teachers can immediately assess student knowledge and adjust their teaching styles accordingly.
Immediate access to SAS® software
At the higher education level, these same education philosophies are being applied through SAS OnDemand for Academics – a means of making SAS statistical software available online so students don't have to queue up at a computer lab.  

"Students live in the world of text messaging, iTunes and Google with instant access to information, music and just about anything they need," explains Michael Sobczak, a PhD and former Big Ten professor who introduced SAS OnDemand to his statistics students. Not having to install a disc or hike to a lab brings the learning process into the 21st century.
Work the way you learn
It is not just schools that need to reinvent the way they teach to better engage people coming of age in the 21st century. Employers committed to hiring and retaining the top knowledge workers are realizing that the brightest graduates they hire today are influencing the work force as well.

"Digital networking, online collaboration and social networking is changing the way businesses work,'' says Don Tapscott, author of Grown Up Digital and Wikinomics.
For Grown Up Digital, Tapscott surveyed 11,000 adults born after 1978 – the Net Generation. He says young knowledge workers are more productive in an environment that doesn't seek to thwart technology and social networking.

According to Tapscott, managers can learn some things from their younger employees. "Don't ban Facebook and other social networks,'' Tapscott says. He writes: "New tools like wikis, blogs, social networks, jams, telepresence, tags, collaborative filtering, RSS feeds can be the heart of the new high-performance workplace. Rethink management processes and design jobs and work for collaboration.'' The resulting workplace will be more innovative, immediate and collaborative, and more knowledge workers will be drawn to employers that display those characteristics.

In my house, I've taken Tapscott's advice to heart. Rather than rail against my son's propensity to text message all the time or feel intimidated by the ease in which he works with graphics, I ask for his advice. I treat his knowledge as valuable – and I hope he gets similar treatment when he joins the work force. Now if he could only do a science project without toothpicks.
Bio: Catherine L. Traugot is a Cary, NC-based freelance writer who frequently contributes to sascom. cathy.traugot@sas.com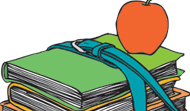 SAS BRINGS ONLINE CURRICULUM TO STUDENTS NATIONWIDE

SAS Curriculum Pathways is Web-based software designed to enhance student achievement and teacher effectiveness by providing online curriculum resources for middle and high school students. SAS CEO Jim Goodnight is offering the software free because he sees the need to engage 21st-century students, regardless of tight school budgets.

SAS Curriculum Pathways includes 200 InterActivities and 855 lessons that align with state standards. Teachers can select and integrate educator-approved resources, Web InterActivities and lessons that facilitate differentiated instruction and develop critical-thinking skills. In addition, teachers can immediately assess student content knowledge and adjust their teaching styles accordingly.

This story appears in the Second Quarter 2009 issue of