Criminal Justice in the Post-9/11 Era
Applying business analytics to public safety, law enforcement and intelligence analysis
Like most Americans, I was profoundly affected by the events of Sept. 11.

The week of Sept. 10, 2001, I was attending a specialized course in intelligence analysis in northern Virginia. Like many, I can remember exactly what I was doing that Tuesday morning when I saw the first plane hit the World Trade Center and how I felt as the horror continued to unfold throughout the day. As I drove back to Richmond, VA, that afternoon (the training had been postponed indefinitely), I saw the smoke rise up over the Beltway from the fire at the Pentagon, which was still burning.

Those of us working in the public safety community were inundated with information over the next several days; some of it reliable, much of it not. Like many agencies, we were swamped with the intelligence reports and be-on-the-lookout reports that came in over the teletype, many of which were duplicative or contradictory. Added to that were the numerous suspicious situation reports from concerned citizens and requests for assistance from the other agencies pursuing the most promising leads.

Described as the "volume challenge" by former CIA Director George Tenet, the amount of information almost continuously threatened to overwhelm us. Because of this, it lost its value. There was no way to effectively manage the information, let alone analyze it. In many cases, the only viable option was to catalog the reports in three-ring binders, with the hope that they could be reviewed thoroughly at some later date.

Like others in law enforcement, our lives as analysts changed dramatically that day. Our professional work will never again be the same. In addition to violent crimes and vice, we now have the added responsibility of analyzing data related to the war on terrorism and the protection of homeland security, regardless of whether we work at the state, local or federal level.

If there was one take-home message from that day as an analyst, particularly in Virginia, it was this: The terrorists had been hiding in plain sight among us, sometimes for years, and they had been engaging in a variety of other crimes in an effort to further their terrorist agenda. Those crimes included identity theft, forgery and smuggling, not to mention the various immigration laws violated. Many of these crimes fell within the purview of local law enforcement.

As we moved through the days and weeks following the attacks, I realized that we, as analysts, could do much better. The subsequent discussions regarding "connecting the dots" highlighted the sad fact that quite a bit of information had been available before the attacks; however, flaws in the analysis and sharing of information resulted in tragic consequences.

While information sharing requires a cultural change and paradigm shift in the larger public safety community, advanced analytical techniques are available now. The same tools that were being used to prevent people from switching their cellular telephone service provider and to stock shelves at our local supermarkets before Sept. 11 can be used to create safer, healthier communities and enhance homeland security.

The good news is that these techniques and tools are used widely in the business community. The key is to apply them to questions or challenges in public safety, law enforcement and intelligence analysis. Adapting existing technologies and analytics to the public safety domain will keep many of us busy for years to come. If the past is any indicator, however, by the time we have completed this initial technology transfer and have caught up to where the business community is today, there should be other new and exciting technologies to appropriate from the private sector.

In all seriousness, the public safety community has become extremely adept at developing and adapting new and advanced technologies for operational capacity and support. The battlefields have changed, though. To achieve dominance in the war on terrorism, the war on drugs and the war on crime, we need to devote additional attention to our ability to manage, analyze and utilize the incredible amounts of information available. Ultimately, data mining and predictive analytics offer the promise of allowing data and information to serve as a transparent, fluid interface between analytical and operational personnel, rather than the vast ideological divide that frequently is encountered today.

With some guidance regarding a few "rules of the road" for data mining, and the application of off-the-shelf software tools, data mining is well within the reach of any organization with an interest and willingness to put more science and less fiction into crime and intelligence analysis. Moreover, many of the new tools have been adapted to run in a Web-based environment and are no more difficult than making a purchase or completing a survey over the Internet. These advancements have created the opportunity for 24/7 analytical capacity, even within smaller agencies with comparatively limited personnel resources.
Bio: Dr. Colleen McCue is President and CEO of MC2 Solutions. She specializes in the provision of public safety and national security research, analysis and training. colleen@mc2solutions.net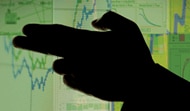 ---
Analytics Help With Safety in Washington, DC

A federal agency in Washington uses data mining and analytics to understand and report parolee risk assessments. The Court Services and Offender Supervision Agency (CSOSA) is responsible for supervising more than 15,000 parolees, supervised releases and probationers in the District of Columbia.

The agency is using technology to turn its data into assets, and has created a highly sophisticated offender risk assessment application to meet its public safety mission more effectively.

The case management system lets CSOSA officials access data on how many people are under supervision, how well they are doing and how many are on parole, probation or warrant status. 
 
Watch this video about the CSOSA application.


This story appears in the Second Quarter 2009 issue of