Using online customer experience to drive sales
Now that technology can capture all aspects of a customer's Web interaction, what do you do with it?
For the average consumer, the world of marketing represents extraneous noise to be filtered out and discarded. All too often, we see too much irrelevant information being directed toward generic, predefined audiences in a scattershot attempt to "hit" as many people as possible. Truly, such an antiquated approach represents the dark days of direct marketing.

As we all recognize today, audiences are spending more time online and are in greater charge of their surfing habits and actions. In short, today's new breed of 21st century consumers are looking for experiences on their own terms, and don't want to be spoken to, per se. Thankfully, direct marketing has also evolved. Businesses – especially those with an established online presence – do have the ability to interact with the individual, rather than an amalgamated representation. What was once missing from the equation is now readily available – a set of tools to extract this information and send it to those who can effectively use it.

There is often some confusion when deciding how to best measure customer experience, particularly online. Many companies erroneously equate visitors' browsing habits with customer experience. They monitor all sorts of data, drill down and investigate things, such as the top pages viewed, or how people arrived at their Web site or top products viewed. This information is all aggregate, and while valuable for certain business decisions (Web design and navigation, server load balancing to handle traffic, general promotions), it is hardly effective as a direct marketing tool.

Online direct marketing ideally ties the individual to specific actions taken on a Web site. Until relatively recently, the technology was not mature enough to incorporate all aspects of a customer's Web interaction and create a holistic view of the individual; one that would allow different business units to interact with them on a one-to-one and personal level.
So how does all this work?
The idea is rather straightforward – monitor an individual's interaction with the Web site and gain value from it. Take banking, for example. A bank has a great deal of information about its individual customers – how much they have in their accounts, balances on credit cards, history of paying off loans and much more. Unless a bank gains value from what a customer is currently looking for, it is likely to miss many opportunities for predicting customer needs.

Most banks have a mortgage or loan calculator (traditionally considered a value-add customer service tool) embedded in their site. But properly monitored and tied to the individual, the calculator also doubles as a great direct marketing tool. If customers log on to do some banking, and then use the calculator, there is value to be gained. The bank now can get a pretty good idea of intentions. If the customer is using the calculator to figure out payments on a $250,000 loan over 25 years, it is almost certainly a mortgage they are considering; if they enter $10,000, it could be for a home improvement project, a trip or even money for a used car. The bank not only knows what amount the customer is considering, but also what amortization periods are being considered and even what interest rates might be appealing.

It is important to understand that people's actions and needs online are a good indicator of their needs offline, and that the key is to connect the two. For the bank, it was to make sure this information was seamlessly pushed to the folks who deal with lead generation for its lending arm.

Having said that, it is important to remember that no matter how a company collects online information, it must respect privacy needs. Therefore, it should offer the ability to easily opt out, as well as only collect information that will be used – rather than trying to gather as much information as possible in hopes of finding a use for it at a later date.

Banking on analytics
In the UK, a leading European bank is using a SAS Customer Intelligence solution to better connect with individuals and offer tailored loan proposals. The technology took less than two months to set up, and most of that time was spent creating specific business rules designed to interpret the data for the bank.

Close to 50,000 people visited the mortgage section of the bank's Web site, including more than 8,000 repeat visitors, who used tools such as calculators. Several thousand of these individuals were identifiable customers. Using SAS Marketing Automation technology, the bank was able to push these lead generations to the proper department, which in turn could contact each customer through a variety of channels – such as e-mail, direct mail or personal call – with a tailored offer (including loan amounts, amortization periods and monthly payments) that resulted in greater returns than
traditional direct marketing campaign rates.

Retail sales = customer details
It's not uncommon for an electronics customer to look at several products during their visit to a retail Web site, but buy only one. Traditionally, marketing activity would fixate on the item purchased and try to build the relationship based on that information. But what about everything that was viewed but not bought? Was there a critical threshold that was not met – which if met would create an environment conducive to buying the product rather than leaving it behind?

The shopper could have just been browsing, but knowing that he or she was looking at specific products or types of products now allows the company to supply tailored offers to the customer (such as discounts, free shipping or coupons) that are designed to overcome the buying threshold. These could even be correlated to previous buying habits on the site, such as a propensity to react positively to free shipping as a motivator, rather than a product discount.

On an individual level, the question may never be answered as to why an item was left behind in a shopping cart; but the more a company knows about customers' actions, needs and behaviors on their site, the better chance it has at addressing them. In the end, most customers visit Web sites with a purpose or task at hand. If your company can fulfill that purpose, either online or offline, you have lowered one of the bigger hurdles that stands in the way of successfully connecting with them on their terms.
Bio: SAS Alan Gormley is the Director of Customer Intelligence Solutions for SAS EMEA (Europe, Middle East and Asia) and works with organizations across Europe, helping them define and refine their strategy for applying customer intelligence. alan.gormley@irl.sas.com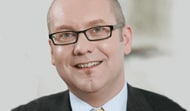 Alan Gormley, SAS
---
THE SAS® SOLUTION: BEYOND WEB ANALYTICS

Award-winning SAS for Customer Experience Analytics is the first solution that combines dynamic, real-time online data collection with industry-leading customer intelligence. With the SAS solution you can:
Incorporate multiple data sources inside and outside the enterprise with total scalability to handle massive amounts of complex data.
Collect data on everything a visitor sees, everything they do, every action, timed to the millisecond via a single "Hot-Plug" on each Web page.
Store data in a customer-centric, open data model so that the people who need information can get it via self-service, Web-based reporting.
Monitor and forecast all processes, quantify successes and failures,
and assess the impact of improvements.
This story appears in the Second Quarter 2009 issue of