Solvency II: Compliance or competitive advantage?
The recent economic meltdown and looming Solvency II legislation are likely to result in dramatic changes in the way insurance organizations assess risk
Economic crisis, new government regulations, a highly competitive environment. "The times they are a-changin'" – and insurance companies are going to have to change with them. The basic concept of insurance is risk, but very few insurance companies have a true risk management strategy. The forthcoming European Union (EU) legislation, Solvency II, will change that by requiring insurance companies to implement a risk management system. But Solvency II can, and should, be about more than mere compliance. It's an opportunity for companies to transform their business by putting an enterprise risk management (ERM) system in place to gain competitive advantage.

The three pillars of Solvency II
Solvency II is a fundamental review of the capital adequacy regime of the European insurance industry and will replace the current Solvency I requirements. The legislation seeks to ensure the financial stability of insurance companies, taking into consideration an insurer's assets and liabilities. Solvency II should help supervisors protect policyholders' interests more effectively by making prudential failure less likely. It also should make it easier for firms to do business across the EU as the current patchwork of varying local standards will be replaced by more harmonized requirements.

The Solvency II framework under development consists of three pillars:

Pillar 1 sets out a valuation standard for assets and liabilities and lays out the capital requirements firms will be required to meet for insurance, credit, market and operational risk. Capital requirements may be calculated using a standard formula, or, if firms have supervisory approval, they may use their own capital models.

Pillar 2 will be the supervisory review process that focuses on evaluating the adequacy of capital and risk management systems and processes. Supervisors may decide a firm should hold additional capital against any risks not adequately covered in Pillar 1.

Pillar 3 disclosures will harness market discipline by requiring firms to publish certain details of their risk and capital management.

Some observers have termed Solvency II as "Basel II for Insurers." Although the directives have similar frameworks and measurements, potentially Solvency II is far more complex with a significant internal model validation challenge. In addition, the EU is now bigger than when Basel II was implemented, so the legislation will affect more countries. However, insurance companies can learn a lot from how banks implemented Basel II. One of the biggest challenges the banks faced was not the capital requirements calculations, but the consistency and quality of data available to populate these calculations.

Making the leap to enterprise risk management
Most insurance companies are considering more than just Solvency II and embarking on enterprise risk management projects. ERM is a holistic approach to risk, i.e., using risk measures for marketing decisions, process changes, strategy and other everyday business decisions. Solvency II could be considered "ERM lite" because it simply calculates the liquidity risk of an insurance company using standard formula calculations that apply to all insurance companies.

There are many advantages to implementing ERM rather than simply meeting Solvency II requirements – including competitive advantage. For example, by better aligning the capital requirements with the risk profile, insurers can offer innovative products and more competitive pricing.

The success of any risk management or Solvency II project depends on the volume, availability and quality of data. Insurance companies are notorious for having multiple legacy systems running on different operating systems using different databases. The ability to consolidate data from different operational systems can expose data quality problems. Take the example of a man who has both a life policy and an auto policy with the same insurance company. In the life policy, his date of birth is given as Jan. 1, 1980. In the auto insurance policy, his date of birth is given as Jan. 1, 1970. One must be wrong. If his true date of birth is 1970, then the risk under the life policy must presumably be much greater than previously thought, but the risk under the auto policy may be significantly less than previously thought. But what really matters in terms of Solvency II is the overall risk. It's only when insurers combine data from their various systems, correcting such inconsistencies and putting clean information in a risk warehouse, that they can view the overall risk.

Market consolidation, especially among the small and midsize insurers, is expected as a consequence of Solvency II. Those companies that can implement effective data management strategies, allowing them to create efficiencies while expanding customer base, are most likely to survive this anticipated merger and acquisition activity. In addition, with more and more mergers and acquisitions taking place, the insurance industry is seeing globalization at a terrific pace. The impact of Solvency II will not only affect Europe, but other regions throughout the world.

It is expected that this legislation, along with enterprise risk management, will have significant impact on the insurance industry in coming years. All insurance companies conducting business in the EU must comply with Solvency II by 2012. That may seem like a long way off, but insurance companies must begin preparing now for this initiative. By implementing a risk management strategy based on a comprehensive data management platform and consolidating their modeling capabilities with a flexible repository, insurance companies will ensure compliance, stability and competitive advantage.
Bio: Stuart Rose is a Product Marketing Manager for SAS.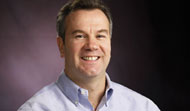 Stuart Rose, Product Marketing
Manager for SAS

---
FIVE RISK QUESTIONS TO ASK
1. Can you view the impact of individual business unit decisions on the firm's total risk?
2. Does your company stock appear undervalued compared to competitors?
3. Can you identify risk by geography, business unit or equity market segment?
4. Are your risk-adjusted capital requirements a good indication of capital sufficiency?
5. Can you articulate risk controls to the marketplace?
How SAS can help
This story appears in the First Quarter 2009 issue of