Fair lending for all
This excerpt from the book Fair Lending Compliance explores new lending options for qualified borrowers outside the credit mainstream
Expanding economic opportunity to all segments has long been a policy objective in the American landscape. Its persistence over decades and across partisan lines speaks to the breadth and depth of support for this worthy goal. Currently, there are major shifts in how this objective can be achieved, largely as a result of the expansion of economic opportunities enabled by social and technological advances. What economic opportunity means today, with so many barriers lowered, is certainly different than how it was understood in earlier eras.

A crucial aspect of modern economic opportunity certainly has to be a person's ability to access mainstream finance. Despite the vast accomplishments of the American financial system, it has been estimated that approximately 35 million to 54 million people in the United States remain outside the credit mainstream. These failures of access for some speak as much to its importance as the remarkable improvements in access for countless more. For a variety of reasons, mainstream lenders have too little information on them to evaluate risk and thereby extend credit. These are the so-called "thin-file" and "no-file" Americans. Members of this group are disproportionately low-income earners, young and ethnic minorities. Those in this group in need of credit often turn to check-cashing services, predatory lenders and payday loan providers with effective interest rates as high as 500 percent.

The lack of reliable credit places them at a great disadvantage in building assets (such as homes, small businesses, loans for education or auto loans) and thereby improving their lives. Mainstream lenders usually rely on credit history data found in credit files of the three major credit bureaus to determine whether and at what price credit should be extended. For millions of Americans who have not utilized mainstream credit, this creates a credit Catch-22 – you must have credit in order to get credit. The result of this dilemma is that many potentially credit-eligible
borrowers are being denied credit owing to a lack of information, and not their actual credit profile.

A better solution may be to simply broaden the types of payment information reported to credit bureaus. Today, for instance, little utility and telecom payment data gets fully reported. And, although more difficult to collect, rental data also holds great promise. Such data covers a large portion of the population, including, and importantly, the segments of the population not covered well by traditional financial data already in credit files. And there are many other types of payments that are also likely to be valuable to some degree in assessing risk by demonstrating a degree of fiscal capacity and ability to make timely regular payments. Payments for cable, Internet, insurance, tuition, childcare, remittances and fixed-payment cards represent just some of the more promising data sets.

Empirical research already conducted has confirmed the predictiveness of energy utility and telecom payment data with respect to future payment outcomes. And analysis has shown that the full reporting (positive and negative payment data) of nontraditional payment information to consumer reporting agencies (CRAs or credit bureaus) could help lift millions of Americans into the financial mainstream, essentially ensuring all telecom and utility customers are scoreable and have a credit file with a payment history. Since serious delinquencies in such payments are in many cases already reported to the bureaus either directly or indirectly, the challenge in these cases is really in having the on-time and moderately late payments also reported.

While bringing fully reported utility, telecom and other alternative payment data online seems like a win-win-win scenario for all involved (the consumers, lenders and the data furnishers whose customers would have more of an incentive to pay on time), there are several obstacles.

One is a basic technological hurdle: collecting and standardizing the data to be furnished. For some industries, such as telecom and energy utilities, which are large, concentrated industries with relatively sophisticated billing systems, this is only a minor challenge. For other industries, such as apartment and house rentals or childcare, this can be a significant challenge. Nonetheless, computing advances continue to reduce the cost of reporting.

Other hindrances to reporting are legislative and statutory prohibitions and uncertainties, particularly in the case of heavily regulated industries, like utilities and telecoms. Overcoming these requires getting out the message that the full reporting of customer payment data can greatly benefit underserved consumers without hurting other segments.

Another barrier deals with overcoming a lending culture that is comfortable with basing lending decisions on financial
payment histories, but not as much with alternative payment histories. That is, financial institutions need to value this information and demand it from the bureaus. On the other side, the bureaus need to gather sufficient amounts of the alternative data to be able to demonstrate the value of the data to the financial institutions. This is a classic chicken-versus-egg problem.

It is absolutely crucial that financial institutions know what to do with alternative data and have the proper tools to optimally utilize this new information. These institutions are the end users of the alternative data and ultimately determine the data's value.

In the end, the potential benefits of alternative payment data that accrue to consumers, bureaus, data furnishers and lenders is determined by how well the data is used. This is what makes Clark Abrahams and Mingyuan Zhang's work exciting and important for the many groups and organizations working to close the information gap for millions of Americans – and for the forward-thinking risk officers who are exploring how to maximize the value of emerging nontraditional data sets for their institution.

The scope of the book, Fair Lending Compliance: Intelligence and Implications for Credit Risk Management by Abrahams and Zhang, goes well beyond simply the creation of a tool for alternative payment data. It outlines a general and flexible framework for utilizing varying data sets, traditional and alternative, for assessing risk, pricing loans, accounting for information gaps, regulatory and internal policy compliance, model validation, segmentation analysis, and ensuring the appropriate information gets to the appropriate people in an organization. It emphasizes the overlap in these tasks and that all, optimally, require use of mostly the same underlying data, though to different degrees and in different combinations. Therefore, a single customizable framework, software encompassing all the data, can optimally perform each task and enable crucial linkages and analyses that involve multiple tasks. In other words, a single logical framework allows for analysis of and information on the big picture and to see how the various parts of problems and the organization work together.

The authors allow for sufficient flexibility, for instance, that lenders need not be forced to choose between flipping a switch and having a completely automated system decide loan approvals or making manual, judgmental decisions. Instead, a hybrid approach can be used in which a loan decision process is automated to some degree and manual to some degree. Such flexibility seems ideal in cases in which an organization is entering unfamiliar territory, either by entering new markets, expanding into underserved markets, or using new, alternative data.

At a larger level, the diffusion of these approaches – by lowering the hurdles to the use of new, alternative data and the construction of novel solutions – can help start a virtuous circle. Abrahams and Zhang's work allows for new experiments by enabling greater versatility to innovate, evaluate and revise in easier, more creative and more productive ways than ever before. Lenders, analytics experts and policymakers will find a promising start for a more financially inclusive society.
Bio: Michael A. Turner, PhD, is President and Senior Scholar at the Political and Economic Research Council, located in Chapel Hill, North Carolina.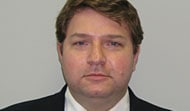 Michael A. Turner, PhD, is President and Senior Scholar at the Political and Economic Research Council, located in Chapel Hill, North Carolina.
---
Is this book for you?
Fair Lending Compliance was written to address the needs of several audiences, including corporate executives, corporate and divisional compliance staff, loan officers, credit risk managers and information technology (IT) professionals, as well as researchers, academics, regulators, lawyers, legislators and enforcement agencies at the federal and state government levels. This book can also benefit credit consumers, including entrepreneurs, because it provides them with the opportunity to develop a deeper understanding of loan evaluation processes and possible alternatives.
This story appears in the Fourth Quarter 2008 issue of