Transform customer data into profit
Using analytics, make sure you're giving the right customers the red carpet treatment
Customer-first. Customer-focused. Customer-driven. Customer-centric. Customer-obsessed. The words have been bandied about in the management lexicon in the last few decades as though each new wave of strategists was the first to realize that revenue, ahem, comes from customers.

That fact seems self-evident, but what has been less clear is how to maximize the value of your customers, how to insulate your best customers from the competition and why attempts to be "customer-centric" have so often fallen short of expectations – both for customers and for the companies that hope to profit from them.

Retailers long ago acknowledged the value of CRM – of mobilizing resources around customer relationships rather than product or merchandise groups, and fostering activities aimed at maximizing customer lifetime value. Ditto for enterprise resource planning (ERP) systems, which introduced new efficiencies by streamlining processes across the organization.

In many cases, these operational systems brought value, but they could only do what they were designed to do: reduce costs and increase efficiency. Ultimately, improving operational efficiency is like squeezing an orange. With the first squeeze, you get a significant return on investment. The next time, you get a little less, and then even less. Clearly, enterprisewide operational platforms are important but, by themselves, are not a panacea. Automation without insight has only limited potential.

Maybe the answer isn't squeezing a few more drops out of the orange, but questioning whether more orange juice really produces more profit. Maybe those efficiencies come at the expense of enterprise-level goals. Maybe all these optimized processes are delivering a suboptimal customer experience because they didn't adapt to the customers' changing needs.

And boy, are customers changing. Think YouTube, Wikipedia and the blogosphere. The new digital democracy is one where we expect to star in our own personalized realities. Consumers have been transformed. They're not just lining up to buy what's offered; they expect to be valued participants in the process.

Customers blog their grievances, post their reviews, eBay their castoffs, publish their creativity and customize their information streams. The global media machine showcases each as an individual. Your customer may fairly ask, "Why can't your business do as much for me?"

And furthermore: "Why are you sending me a coupon that expires in 30 days just a week after I spent $500 on clothing at your store?" "Why is the promotion coupon for nonfiction books when I only buy fiction?" "Why am I getting promotions for girls' clothes when I've only bought boys' clothes?" "Why are you barraging me with e-mails for candy when I only order fruit baskets?" 

Faster plus more efficient doesn't always equal better. Enterprisewide operations systems can automate customer interactions but alone do not provide the insights needed to enhance the mutual value of those interactions.

These missteps would lead customers to believe you don't understand their needs and don't even remember them. We're the stars now. If a company wants our money, we want red carpet treatment.

Yet, giving everyone the red carpet treatment can backfire. Consider the case of an international, upscale women's clothing retailer. The company thought its loyalty program was working fine, until it analyzed its data and discovered a substantial portion of customers were taking advantage of loyalty program discounts and returning 90 percent of what they bought – after the season ended.

Some customers just aren't worth the red carpet treatment.
Empowering marketing, sales and service with analytics
How do you find the customers worthy of red carpet treatment – and those who may be groomed to be your future stars? Forward-thinking organizations have amplified their "return on automation" by investing in analytical CRM as well. Analytical CRM provides the understanding and insight to confidently make decisions that drive profitability.

Consider the possibilities. Analytic insights enable retail companies to:
More effectively identify and retain profitable customers and attract others like them, by creating timely and tailored offers that reflect each customer's uniqueness and preferences.
Adjust pricing strategies to counter competition, win sales and maximize profitability.
Increase sales per customer by predicting which are most likely to buy, based on multiple factors such as life milestones, acquisitions, external events and more.
Get the most from investments in advertising and other promotions by understanding the media mix that optimizes returns.
Increase customer satisfaction, loyalty and referrals by providing consistent customer treatment – and a cohesive company image – across all touch points. 
Allocate limited resources – such as budget, staff and IT systems – for greatest advantage.
Understand how to transform a customer's grievance into a positive experience – or even an opportunity to delight that customer with an appropriate, proactive upgrade.

How can CRM initiatives live up to this potential?
The benefits of analytics are compelling, but they can be elusive too. Some of the reasons are cultural. Organizational process and personnel issues – such as buy-in, departmental politics, flawed procedures or reward programs – hinder the effectiveness of CRM. From a technology standpoint, however, four key factors are at play:
The inability to assemble a 360-degree view of each customer or, for that matter, the business.
Shallow analytics, or analytics applied only to specific niche functions.
A gap between analytics and action, i.e., customer intelligence is created but not used.
Misalignment of department-level actions and enterprise-level goals.
The good news is that these limitations are not insurmountable, and they can be resolved with existing technology. It doesn't even require an IT overhaul. You can start small, supplementing existing systems, and add capabilities as the business case warrants. There are five important steps to enable analytical CRM to deliver its promised benefits.
1. Create a unified view of the customer across all touch points with a technology infrastructure that supports this view
Are existing investments in traditional transaction-based systems and operational CRM systems obsolete? No, but those systems need to be able to share their information through a data warehousing and analytic structure that brings the parts into a unified whole. This integrated knowledge base is continually updated, validated, reconciled and managed for integrity. The knowledge base – "one version of the truth" – disseminates meaningful analysis, insights and action across operational units, customer groups and lines of business to optimize customer value.
2. Cross-pollinate across marketing, sales and service
Analyzing data across business units can reveal discoveries that would otherwise remain hidden – insights that are found only by information depth, breadth and correlation.

With the example of the women's clothing chain, it wasn't until the company matched return data with the loyalty program members that the heavy out-of-season returns came to light. Using information gleaned from multiple sources, the company was able to extend loyalty offers to customers with a low return rate and a record of making some purchases at full price.
3. Apply analytics to drive profitable customer relationships
In a dynamic and often unforgiving economy, companies need to predict and manage each customer's needs, not just react to them. Simple analytics won't deliver. Effectively anticipating customer needs requires advanced analytics that provide predictive modeling to optimize customer interactions and accurately assess each customer's propensity to respond to offers, pay bills, behave fraudulently or defect to the competition.
4. Translate analytic insight into action
Many organizations don't have the processes and infrastructure in place to fully exploit the insights their analytical CRM systems can deliver. Timely information either isn't flowing to front-line staff or into operational systems to drive more effective actions. With an integrated platform, everybody has access to the customer intelligence they need to perform their functions more effectively.

Sophisticated analysis of large data volumes requires process automation. For example, today's solutions automate the marketing decision process by automatically generating a consumer offer to a noted change in behavior, such as a drop in shopping frequency. Newer real-time inbound marketing solutions automatically recommend products and offers to consumers via the Web, based on predicted future shopping behaviors.
5. Align marketing, sales and service with enterprise-level goals
What if the decision that keeps a marketing campaign under budget alienates good customer prospects and ultimately costs more than it gains? Informed decisions require coordinated intelligence across the enterprise. That's why forward-thinking organizations are integrating predictive analytics not only within marketing, sales and service, but also for performance management at the enterprise level.

For instance, a large specialty retailer has "one version of the truth" that eliminated business unit disagreements over financial performance. It is using analytics to improve product mix in each store to come up with the right recipe for the best customer experience. And it is creating stronger partnerships with vendors to help manage inventory.
Embracing a holistic approach
Marketing groups were first to embrace predictive analytics – for cross-selling, campaign management, interaction management, customer acquisition and customer loyalty programs. Other functional groups are gradually discovering the value of predictive analytics for identifying unexpected opportunities and anticipating problems. They know that if they don't, they leave money on the table. Money that somebody savvier is ready to grab.

The real winners are the enterprises that realize that true customer intelligence is about more than injecting analytics into discrete decisions or programs within functional silos. It's about insight across the organization – a holistic perspective that transcends functional and organizational boundaries.
Bio: Jeff Levitan is General Manager of Global Customer Intelligence and Retail at SAS. Before joining SAS, he was Chief Operating Officer at Veridiem, a leading provider of marketing effectiveness software, which SAS acquired in 2006.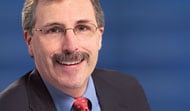 Jeff Levitan, General Manager of Global Customer Intelligence and Retail at SAS
---
Office Depot individualizes promotion offerings
When Office Depot wanted to increase customer spending and drive higher profits across multiple pan-European sales channels, it turned to SAS Marketing Automation. Now the company can segment and target customers with personalized offers that are reducing marketing spending and enhancing the customer experience.
Read the full story.
This story appears in the Second Quarter 2008 issue of