SCOR, Lean or Six Sigma?
What's the right process improvement methodology for you?
Business process improvement initiatives are critical, but now that so much of the low-hanging fruit has been picked, companies and organizations have to weigh ROI carefully. Should you: 
Spend money on Six Sigma Black Belts? 
Follow the SCOR road map to identify winning projects? 
Use Lean to gain speed in the value chain?
All three methodologies are intended to improve the organization by optimizing performance, identifying and reducing variation, and eliminating waste. But should they be competing or separate methodologies?

A Six Sigma Black Belt, after all, costs upward of US$150,000 a year in training, salary and benefits. Lean and SCOR programs also have significant training and consulting costs associated with implementation. Although individuals educated in these efforts should know which projects to tackle for maximum return, practitioners tell us they are often frustrated in searching for areas to apply these initiatives and in choosing the right methodology for the job. They also say they face challenges in getting the data needed to implement initiatives.

Many practitioners have experienced the frustration of bringing SCOR, Lean and Six Sigma under one roof. One option is to collaborate as a team using SCOR as a kind of control and "top-down" view that provides an overall strategy to guide organizations. The Supply-Chain Council, sponsor of SCOR, hosts a special interest group complete with workshops devoted to this convergence discussion.

What is critical to the success of any business improvement – whether a standalone initiative or an approach using multiple methodologies – is organized, accessible data, analytical business intelligence applications and a common "workbench." If practitioners and managers can see the data through a portal, they can know what is being worked on, view the current road map, see where resources are being deployed, predict results and display the status of projects under way. Ideally, this common, enterprise view would allow for extensive collaboration, consensus on priorities and insight into which methodology or combination of methods to employ.
Getting the most out of Six Sigma
The most well-known of the quality initiatives is Six Sigma. Pioneered by Motorola and made famous by GE, it is a statistics-based and highly disciplined business improvement program. Armed with the core toolset and the problem-solving methodology known as DMAIC (Define, Measure, Analyze, Improve, Control), Six Sigma Black Belts focus on stability and accuracy – looking to rid the process of  variations that turn out unacceptable levels of defects. This schema, primarily begun in manufacturing companies, has since moved into product development, supply chain and back-office processes, and has been adapted by industries as diverse as healthcare and retail.

Because of the cost of training and employing a Six Sigma Black Belt, companies typically won't deploy one on a project with a cost savings of less than $250,000. Even the less-trained Green Belts, who typically work in business units, aren't supposed to tackle an improvement process that yields less than $50,000 in savings in many organizations. For very large companies, identifying projects that meet the criteria isn't difficult. For midsize to small companies, a Six Sigma program investment is substantial – and sometimes not considered worth it. But what most Six Sigma programs cannot do is identify what part of the organization is most likely to benefit most from the program.

One of the huge costs associated with Six Sigma is the hunt for data. Black Belts devour data, and the hunt for data coupled with cleansing and organizing it can consume half of the time they typically allot to a project. One Six Sigma participant describes the data as "coming at us from all directions." The need for accurate data – whether it is surgical cancellation rates at hospitals or defect rates in plant production processes – is sometimes the stumbling block for any size organization attempting to implement a quality initiative. Black Belts also note a need to visualize the information they are gathering and analyzing so that it is easier to understand the complexity of relationships and potential causation and clearer to present to line-of-business managers and upper management. Companies have told us it takes hundreds of hours a month to transfer the information into a scorecard.
Seeing improvements with Lean
Evolving from Japanese manufacturing initiatives like Kaizen (continuous improvement), Kanban (just-in-time), Toyota Production System and 5S (Visual Workplace), Lean is geared toward waste elimination and value-chain improvements. If a company maximizes process flow and flexibility, it can achieve breakthrough financial impacts. Like Six Sigma, it is dependent on process data, but it also requires data integration and forecasting abilities.

Lean implementations are failures if the new processes cannot get out of the departmental silos that trap so much information. Likewise, if IT cannot accommodate the recommendations of the exercise, the organization has just wasted valuable time and money. Forecasting and risk management influence the process as well. A lean implementation in the supply chain, for example, is a failure if materials and products don't arrive on time because of seasonal peaks and valleys or unexpected events like hurricanes.
Adding value with SCOR
Developed by the not-for-profit Supply-Chain Council, SCOR (Supply Chain Operations Reference) is a model that links process elements, metrics, best practices and features associated with supply chain execution. It helps to identify and quantify critical opportunities for improvements not only within the supply chains of a single company but also between multiple trading partners. It describes a continuum of processes: Plan, Source, Make, Deliver and Return. SCOR works best with companies that have an enterprise information platform that can carefully track this continuum through KPIs and scorecards or at least provide the data so that a qualified enterprise platform can acquire the data, analyze it and surface it to the people who need to see it.

Although rooted in the supply chain realm, SCOR adherents see a role for the methodology as the gatekeeper – identifying the projects most likely to render ROI using SCOR, Lean or Six Sigma. There is already a natural link between Lean and Six Sigma at the program and project execution level. Six Sigma has the project tracking and financial accountability elements. Lean helps "surface the rocks" that become ideal targets for Six Sigma. The two combined provide a powerful results-driven program.
Ask these questions to reap benefits
But neither SCOR nor Six Sigma offers a methodology to align business goals with strategic improvement opportunities. As the SCOR convergence council has pointed out, this is particularly critical in an organization with complex supply chains and a diverse product line.

Choosing the right methodology – or using all three – is just the start. Before your company can truly reap the benefits of quality programs, you need to ask several questions:

Is our data integrated, clean and in one location? Data sitting in silos, incompatible or duplicative data, and – most importantly – data that requires the intervention of the IT department to retrieve will make any business improvement program much more costly than necessary. A robust business intelligence solution is a must.

Can I quickly see what is working in quality programs? If you would like to report to Wall Street analysts that a Six Sigma initiative saved $1 million on a new product, do you need to deploy a portion of your staff to dig through information, or is that information readily available on a dashboard? More importantly, is the information up to date? Can a portal tell at a moment's glance what the quality programs are doing for the company's bottom line and how they compare to one another?

Can my staff visualize the results of quality projects? Six Sigma Black Belts parachute into departments they don't work in. Being able to show how a process could be improved helps win over reluctant team members to the results of a project. An easily integrated visualization application is an important component.

Do I have an application powerful enough to analyze and (especially when using Lean) forecast? Can my staff – without any programming skills – create "what if" scenarios that will help identify the best methodology for improving quality and performance?

Using SCOR to align corporate goals and develop and execute a plan for improvement targets, and then employing Lean or Six Sigma or both to the prioritized projects, is a way forward for companies that recognize that survival is truly the provenance of the fittest. Just having these methodologies under the roof isn't enough. They need to be converged and integrated methodologies working off the same platform.

A focus on integration will provide the organization with optimized yields and improvements. The trend toward converging methodologies is really about change management and its logical extension to platform status. After all,  change is not a one-time event or even a series of one-time events but must be a culturally ingrained part of the organization's DNA. Organizations want to embrace change, but doing so requires an integrated approach to using methodologies and a strong enterprisewide platform that goes beyond business intelligence to include data integration and analytics.
Bio: Michael Newkirk is the Manufacturing Industry Marketing Manager at SAS.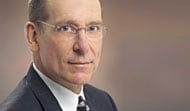 Michael Newkirk, SAS Manufacturing Industry Marketing Manager
This story appears in the First Quarter 2008 issue of