Tips from the Trade – Do More with Less Budget
Smarter Marketing Webcast Series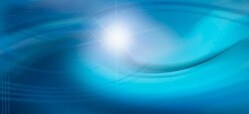 On-Demand Webcast
Join us for the third Webcast in the AMA and SAS Smarter Marketing Webcast Series, presented in association with BetterManagement.com.

This Webcast features a panel of thought leaders who will discuss how to make the most of your marketing budget during a challenging economy.

You will learn how to formulate a top-down budget approach, employ an efficient contact strategy and optimize marketing campaign execution.
Presenters
Angela Williams, Director of Marketing Science for AEGON Direct Marketing Services, Inc.
Vic Moschitto, Director and Head of Decision Support and Management as part of Canadian Marketing at Scotiabank.
Brent Lever, Senior Consultant at SAS, specializing in marketing optimization.
Michele Eggers, the moderator of this discussion, is a Manager in SAS' Customer Intelligence Global Practice.

The Smarter Marketing
Webcast Series
In association with: