Go from instinct to insight
Outperform the Competition with Analytics
Applying Business Analytics Webinar Series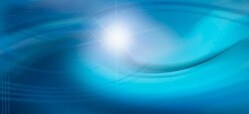 On-Demand Webcast
Who should attend
Marketers, data analysts, business analysts and executives who want to better understand the role analytics can play in beating the competition.

Whether you're seeking an analytics-based competitive strategy for your operational staff or in search of analytics best practices, this Webcast is for you.
What you'll learn
Invest a little time in this Webcast, and you'll understand how analytics can help solve common business challenges, including acquiring the most valuable prospects (and minimizing failed attempts); targeted customer retention; creating effective cross-sell/up-sell strategies; and achieving advanced predictive modeling via customer segmentation.
Key takeaways
We'll cover a wide range of questions about competitive analytics, including:

What are the advantages gained from using analytics compared to using standard business approaches? How can analytic results help you make better business decisions?
What can analyzing your data tell you about what you could – or should – be doing differently? And what can it tell you about how to improve what you're already doing?
How can you use analytic results to change your operational structure, and thereby improve efficiencies, increase customer satisfaction, lower costs and, ultimately, improve profitability?
How do you take the output from a complicated analysis and convert it to a simple set of operational rules?
Presenters
SAS' Darius Baer and David Ogden, world-class data mining experts

Questions? Contact Buffie Silva at Buffie.Silva@sas.com or (919) 531-0345.